The Gospel According to Larry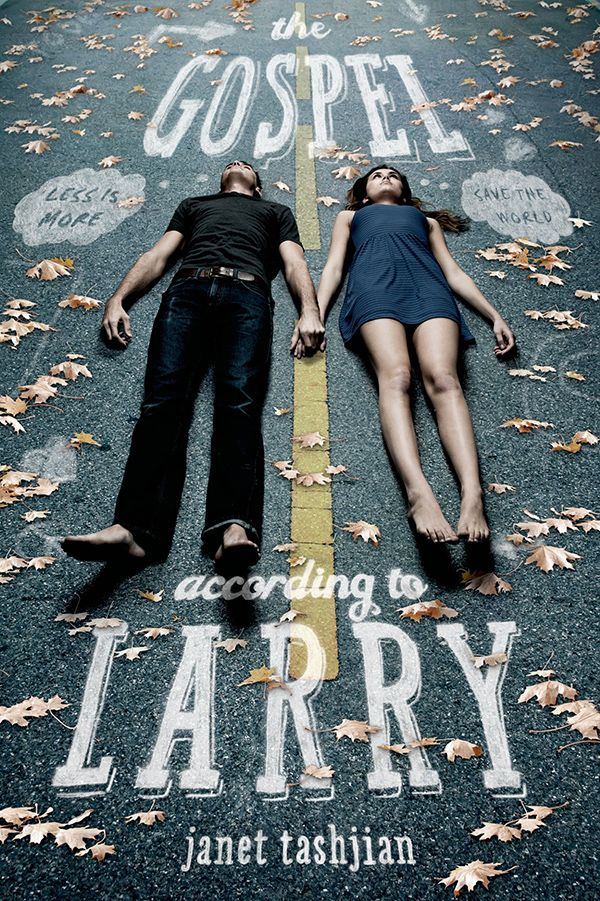 written by Janet Tashjian
Henry Holt, 2001
paperback
ebook
audio book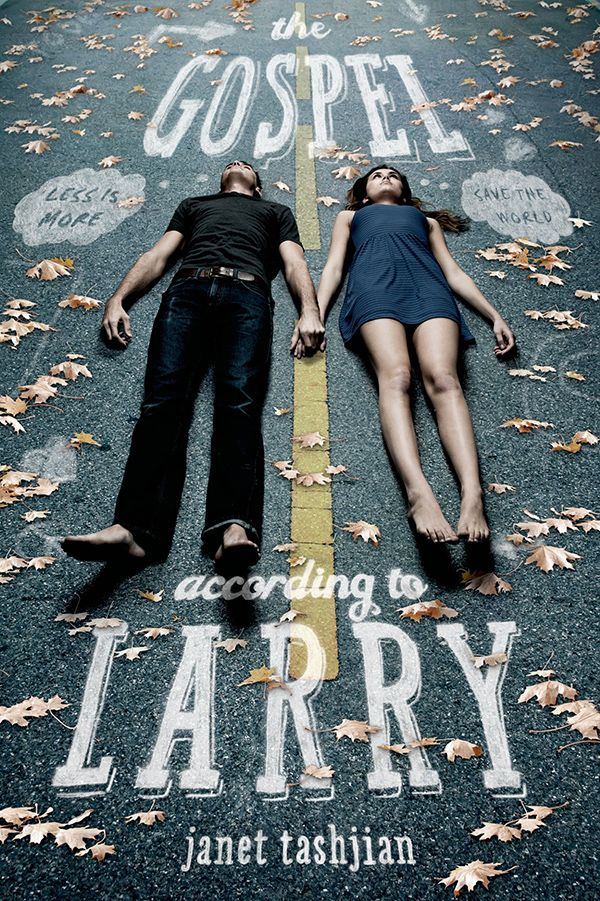 written by Janet Tashjian
Henry Holt, 2001
After creating a controversial and hugely popular website, teenager Josh Swensen becomes trapped inside his brilliant creation and must find a way to remain anonymous.
I am lying on my bed doing my homework in Greek and Latin roots for Advanced English. 'Ped' for foot, 'homo' for man, 'nym' for name. I sit with the dictionary in front of me, coming up with as many words as I can to complete the assignment. Pedestrian, homicide, pseudonym … I have more than thirty of them. By accident — that's always how these life-changing things happen — I connect two halves that don't seem like a word until I look it up. 'Pseudo', false; and 'cide,' to kill = pseudocide. To pretend to kill (yourself).

I stare at the word for a good long time. Homicide, suicide, genocide: these are words you can find in the newspaper every day. But pseudocide . . . now here was something different. My mind wanders from my homework to the blue cotton threads of my bedspread. Pseudocide. A way to start again as someone completely new, a way to burn the old self and try on a new one.
Josh Swensen isn't your average teenager — when he observes America, he sees a powerhouse of consumerism and waste. He's even tried to do something about it, with his start-up controversial website. But when Josh rises to messiah status of the internet world, he discovers that greed and superficiality are not easily escaped. Trapped inside his own creation, Josh feels his only way out is to stage his death and be free of his internet alter-ego, "Larry." But this plan comes with danger, and soon Josh finds himself cut off from the world, with no one to turn to for help. 
"Written as an alleged account that a teen prophet handed to the author to publish, Tashjian's funny, thoughtful novel takes on some sophisticated issues. Highly intelligent 17-year-old Josh Swensen wants to save the world and hopefully seduce Beth, the best friend for whom he pines. Josh's self-deprecating, humorous tone carries readers swiftly along ("Can someone please explain to me how this preoccupation with dopey athletes happens even to headstrong young women who … score 750s on their SATs?" he says when Beth gravitates to "Todd Terrific, a new jock she was obsessed with"). As the anonymous Larry, the hero starts a Web site on which he rants against consumer culture and its obsession with celebrities. But as Larry's popularity grows, Josh's identity becomes impossible to hide, forcing him to reevaluate his medium for instigating change. The popularity of his site which contains his "sermons," photos of some of his 75 possessions and parodies of ad campaigns may not be entirely convincing to some teens, but his compelling character and other clever flourishes, like Larryfest, the advertising-free rock festival put together by U2's Bono, or the make-up counter at Bloomingdale's, where Josh goes to connect with the spirit of his dead mother, keep the novel clipping along. Tashjian not only gives readers a good primer on materialism (and Thoreau), she also makes them think about a different kind of activism." (Publishers Weekly)
"Josh is bright, articulate, idealistic, and in love with Beth, the girl next door and his best friend since sixth grade. Afraid to declare himself-especially in light of Beth's flirtations with a socially connected but intellectually suspect football player-he pours his energy into a clever Web site, through which his alter ego, Larry, advocates introspection, tolerance, and anticonsumerism. Beth adores Larry, as do thousands of other teens and adults across the nation. Now Josh has a new problem: when and how does he reveal Larry's true identity to Beth? Also, all of his best intentions become subverted as more people embrace Larry's values and a media circus ensues as Josh's identity is revealed. Big issues are addressed here: alienation, truthfulness, family loyalty, fame, privacy, friendship and love, and spiritual guidance. Larry's sermons are brief and pithy, and interspersed between Josh's fast-paced narrative of the events of the spring before his high school graduation and that summer. Tashjian's gift for portraying bright adolescents with insight and humor reaches near perfection here. The author proposes one more conceit on top of the Josh/Larry dichotomy: she offers herself as a character, presenting Josh's narrative as the purported manuscript she is handed in a grocery-store parking lot. A terrific read with a credible and lovable main character." (Francisca Goldsmith, School Library Journal)
paperback
ebook
audio book