Einstein the Class Hamster and the Very Real Game Show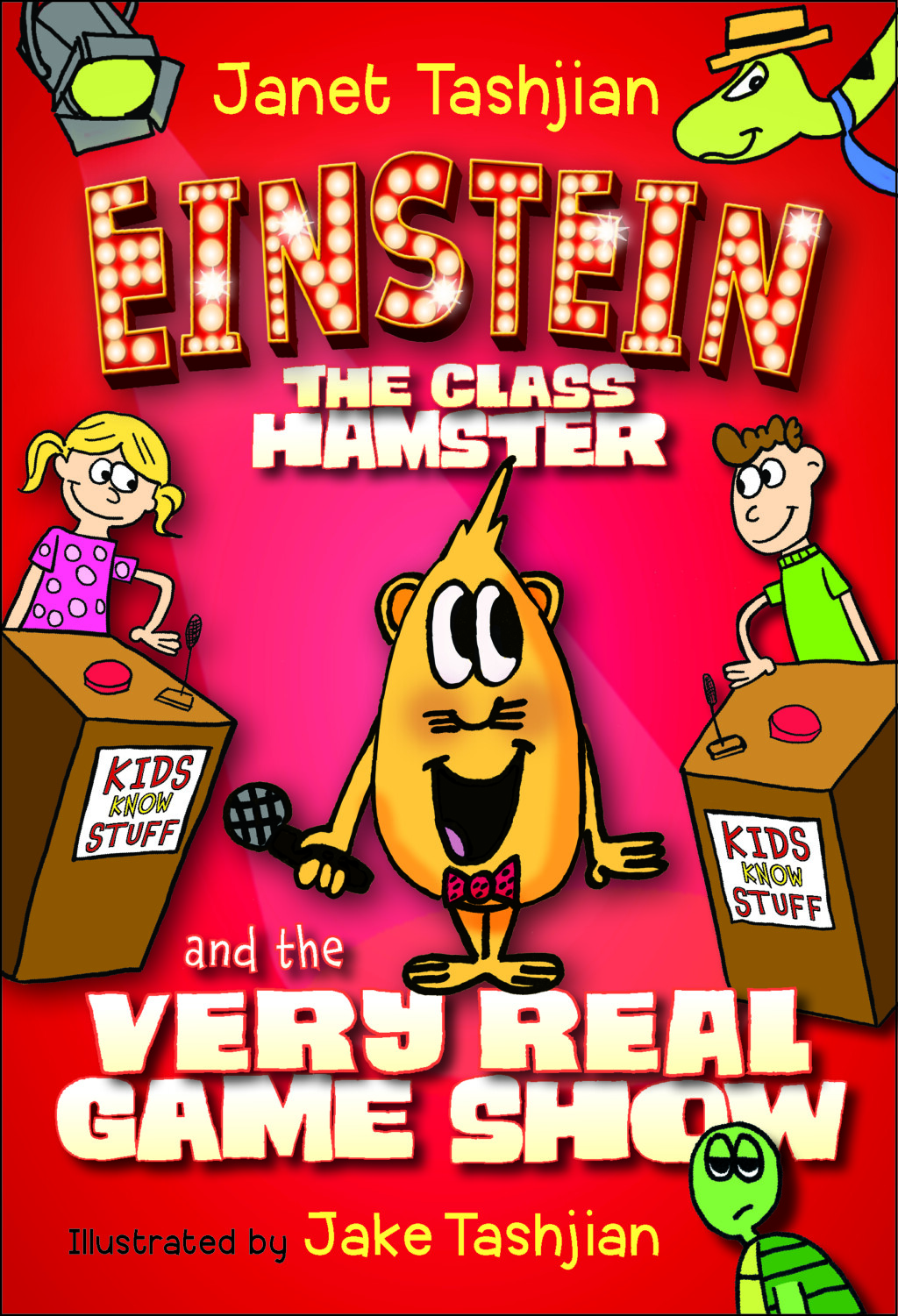 Find this book at your local library or favorite used book seller.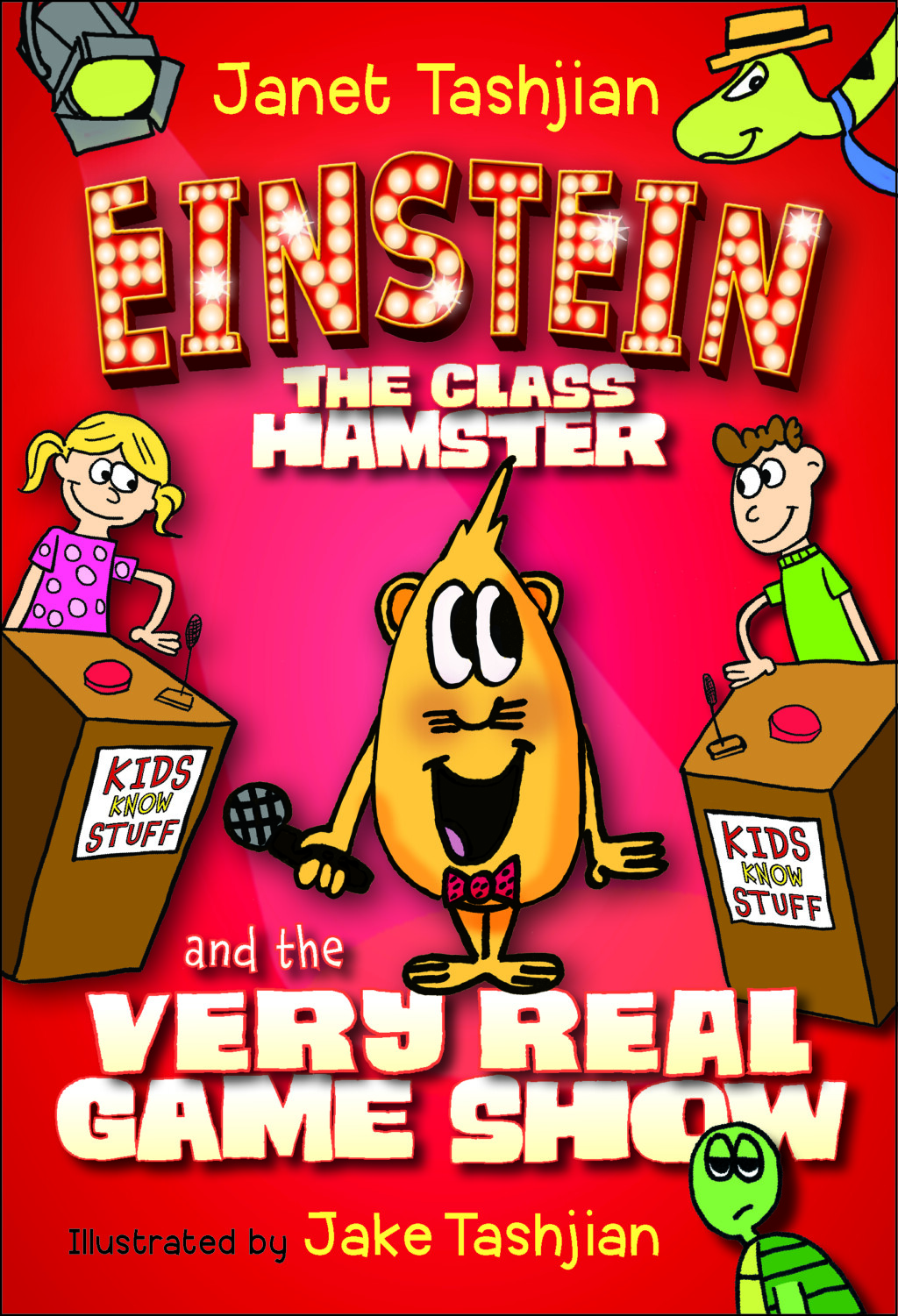 We follow Ms. Moreno's class as they face off against the students of Crackerjack Elementary on the hit game show Kids Know Stuff. But when Principal Decker sneaks Twinkles the python into the studio, there's widespread panic; the show's host is afraid of snakes and walks off the set. Now is Einstein's chance to shine! With the assistance of a sound engineer who can also hear Einstein, Ned and Marlon help Einstein get ready to host the show and save the day. But something goes wrong. Does Einstein have … STAGE FRIGHT? Oh no! Ned and Marlon must find a way to help Einstein and win the game show.
"There are few aspects to school life quite as "aw-"-inspiring as the class pet, and they don't come cuter — or smarter — than Einstein the hamster, whose trivia knowledge (and ability to communicate his expertise to student Ned) has landed Ms. Moreno's class on a game show. Simple text, broken up by wacky, energetic drawings and sections revealing fascinating factoids from the aptly named Einstein, will hook kids and build their confidence and reading skills."  (School Library Journal)