Einstein the Class Hamster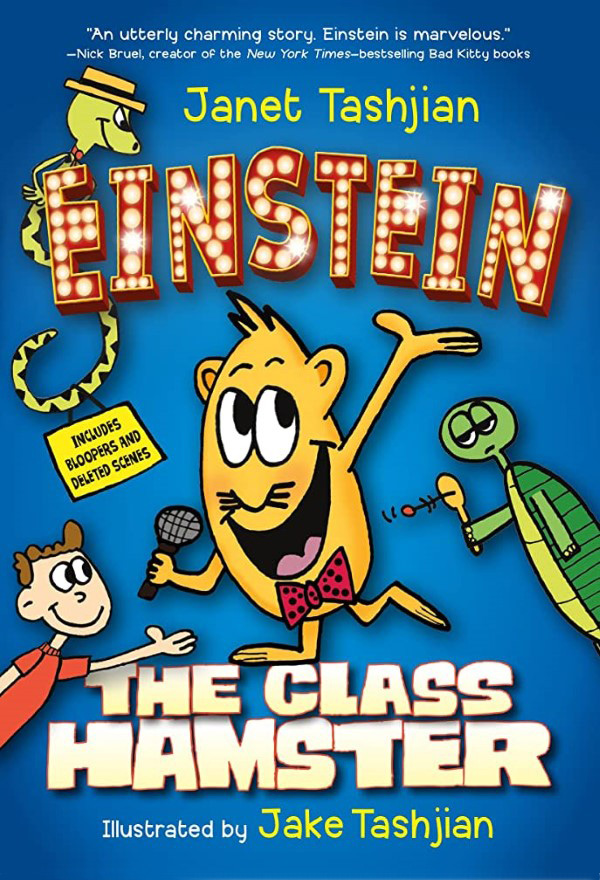 Find this book at your local library or favorite used book seller.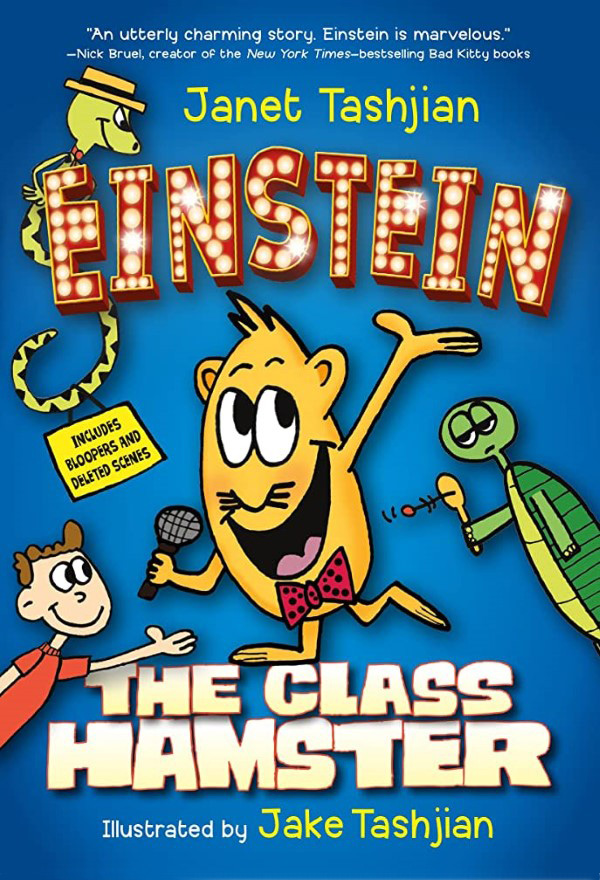 Einstein the class hamster is from a long line of class hamsters. He knows lots of cool facts about science, art, and history, maybe even more than their sleepy teacher, Ms. Moreno. The class has a chance to compete in a trivia game show contest. 
But how can they get ready for the contest if Ms. Moreno keeps taking naps instead of teaching? More important, how can Einstein help the class prepare for the contest when the only kid who can hear him is Ned?
"Meet Einstein, class hamster and Alex Trebek wannabe. Of course, Ned is the only kid who can hear Einstein who rattles off queries in a game called Answer That Question and impresses his audience of one. When Ms. Moreno announces that her class has a chance to be on a real kids' quiz show, Einstein is over the moon—then down in the dumps when he realizes he won't be able to appear on the show. However, Ned does need him as a tutor, so it's incumbent on both that Einstein is kept out of the tender embrace of the principal's pet snake, Twinkles. This is not just silly, goofy fun. Well, it is mostly silly, goofy fun, but readers will learn something, too. Einstein's Tasty Tidbits appear throughout, offering fun, informative, and occasionally disgusting facts (for instance, it's difficult to know if the waste from whales is vomit or poop). Tashjian's son Jake provides the line drawings that, while perhaps not the most artistic (Einstein looks a lot like Mr. Potato Head), are the most hysterical. A clever gigglefest of a series starter."  (Ilene Cooper, Booklist)